Simply the Best Place to go for Online Fly Fishing and Fly Tying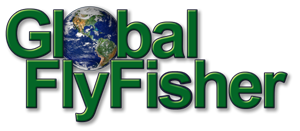 Published Nov 24. 2017 - 10 months ago
Updated or edited Nov 24. 2017
Foam = Food
Mayfly Wings and Trout Tales in Montana's Wild Places
Montana, Autumn 2017
We were exploring new water in a braided section of the river, and found a huge, thick foam pad in a back eddy amongst the braids. Trout noses were poking up through the foam as it constantly changed shape in the swirling water. As we looked closer, we saw mayflies floating atop the foam. The majority of the bugs we saw were Mahogany Duns (Paraleptophlebia id'd by entomologist Rick Hafele), and Baetis. The shore was littered with nymphs crawling out to hatch. Skip caught both westslope cutthroat and rainbows in this little back eddy.