Simply the Best Place to go for Online Fly Fishing and Fly Tying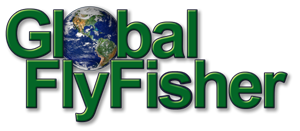 Published Aug 24. 2003 - 14 years ago
Updated or edited Nov 22. 2016
All work and no play
I long to fish
What kind of life is this? It's Sunday, the sun is shining and the wind has calmed down after a few days of hefty weather.
And what am I doing?
Working!
It's too much!
I want to go fishing! All this work is not fair. I'm trying to get some calculations in a customer's system to yield the same results when doing it in two different manners, and I am NOT succeeding! I have programmer's tunnel vision and I am slowly growing a numbness to numbers and PHP code.
All this while mullets and sea trout are probably swimming in every shallow coastal area in Denmark waving their tails teasingly at me: come catch me if you can!
Ahhhhhhrrrrrggggg!
I may just give in a go out chasing them later on. I really need to see some water soon...