Simply the Best Place to go for Online Fly Fishing and Fly Tying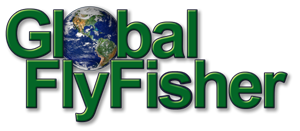 Published Jun 14. 2004 - 14 years ago
Updated or edited Sep 29. 2015
Beaverkill
Spring is Gone
I think we're well into summertime conditions in the Catskills. I fished the Beaverkill this past weekend and I could easily wade across the head of Cairn's Pool and had no trouble bouncing up Horse Brook Run. A fellow was fishing the head of Hendrickson's and bringin in one fish after another. If you look at this pic (from August a few years ago):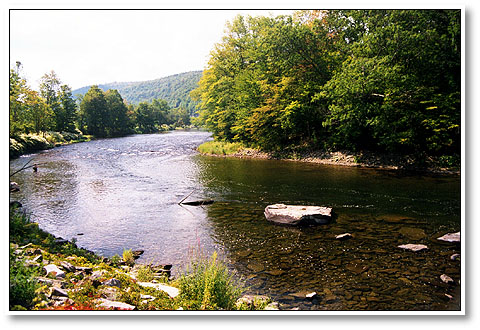 you'll see a narrow tongue of current entering the top of the pool. The fellow was standing on the inside of the bend and casting such that his nymph/indicator rig would curl around the current tongue. From where he was standing, he could fish the current seam with ease, all around, and even some of the still water in the eddy.
The fish came often. Everyone else was trying to figure it out.
I headed back to other water. The funny thing, as I was driving home, was seeing the fella standing in the same spot, casting to the same fish. How many fish can you catch from one spot before you get bored and need something else? These were apparently stocked trout, nothing out of the ordinary. After a few, isn't it time to move on and give someone else a chance?