Published Dec 20. 2005 - 17 years ago
Updated or edited Oct 8. 2020
Classic Clouser
Tied my first Clouser Minnows ever a few minutes ago. What a fly!
The Clouser Minnow is one of the fly patterns that I have seen in most fly boxes ever. It is used for bass, stripers, pike, tropical salt water fish, large trout plus a horde of other species.
Yet I have only once tried to tie the fly. This happened when I was fooling around in a quiet moment at a tying demo in the US. I failed miserably and never did try again. Until tonight.
Just stumbled over the book "Deer Hair Fly Tying Guide" by Jack Pangburn in my bookshelf, and while reading through that my eyes fell on the Clouser Deep Minnow, which is show in the book.
There were no tying instructions as such, but the drawings of the finished fly showed quite clearly how to tie it.
So I got out my brown and grey bucktail, som large hooks, bead chain eyes and some clear flash. As I see it the Clouser Minnow can be tied in a large variation of colors, and even though chartreuse and green seem to be dominant, I wanted my fly to be a bit more naturalistic.
It's extremely easy to tie, and with the right material - in this case some good bucktail - it can't really go wrong. I was actually quite pleased with myself, and even though the flies are a bit large for my usual fishing, I wouldn't be surprised if a large sea trout was to go for one. I will definitely try.
We have had the pattern here for ages. Rob Nicewonger mentioned it in his article on Susquehanna Smallmouth. There are two patterns: a grey/white and a and olive/white.
Bob Clouser - the originator - has a site with some pictures, but between you and me: they're not good! But you can buy all kinds of stuff including DVDs with tying Clouser Minnow instructions. I have seen Bob Clouser at fly tying shows, but never really spent much time watching him. His tying demos are mostly so well attended that it takes a bit of muscle to get close. I have always given up.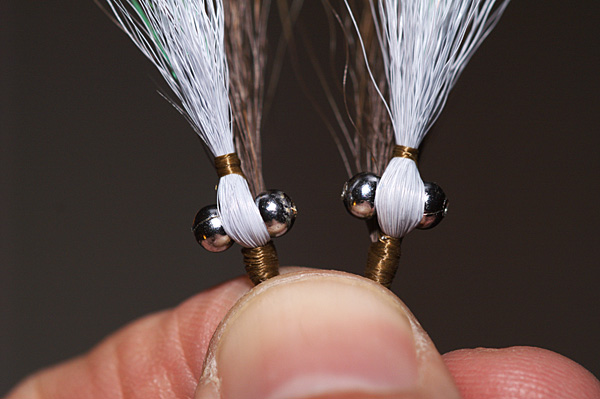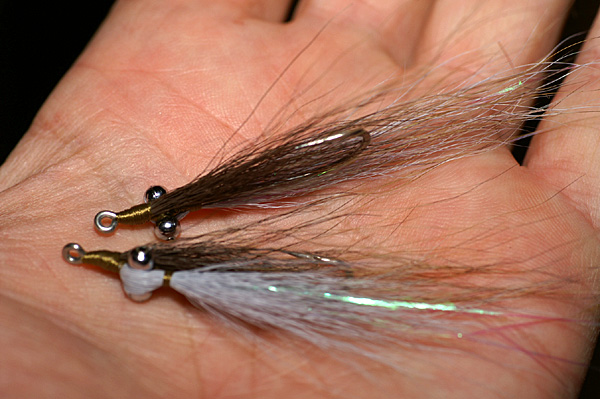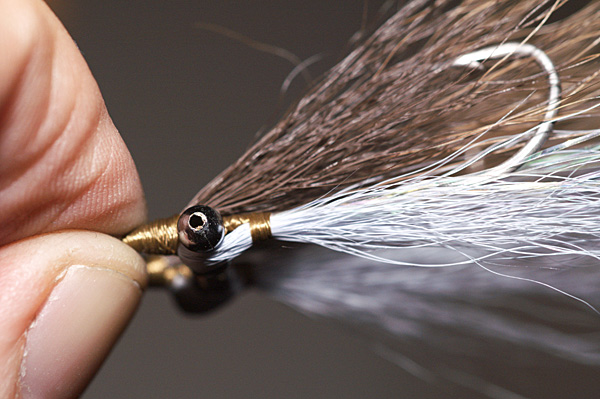 The flies are not quite as uniform as I want them, but they'll catch fish, no doubt.
PS: I'll return with a review of Pangburn's book "Deer Hair Fly Tying Guide" later. Nice little publication, actually.
More content from the front page