Published May 15. 2012 - 10 years ago
Updated or edited Oct 8. 2020
Colorful beads
If you like to fool around with colors on your beaded nymphs, the French company Bidoz has just expanded their selection of colored beads.
No, I'm not referring to something that Columbus brought over to trade with the natives, but to a new selection of beads from the French manufacturer Bidoz, whose selection in cones, beads, tubes and assorted fly tying paraphernalia is just growing and growing.
Andre Bidoz, the man behind the company, is not afraid of trying new things, and his steadily growing catalog is a testament to the width of his product selection, which contains all kinds of nymph bodies, cones, fish heads and whatnot.
These new beads are like beads are most: made of brass and round with a hole through them, but the color selection is large a varied with a wealth of options for the creative fly tyer as you can see below. The beads have been anodized with the color, which means that they are very durable and the color will not chip off when the fly hits rocks or other hard surfaces.
Refer to Bidoz' web site for more info on selection and sizes as well as sources for these new beads. If you go to this page and have some patience, you will be led to a clickable map with all outlets.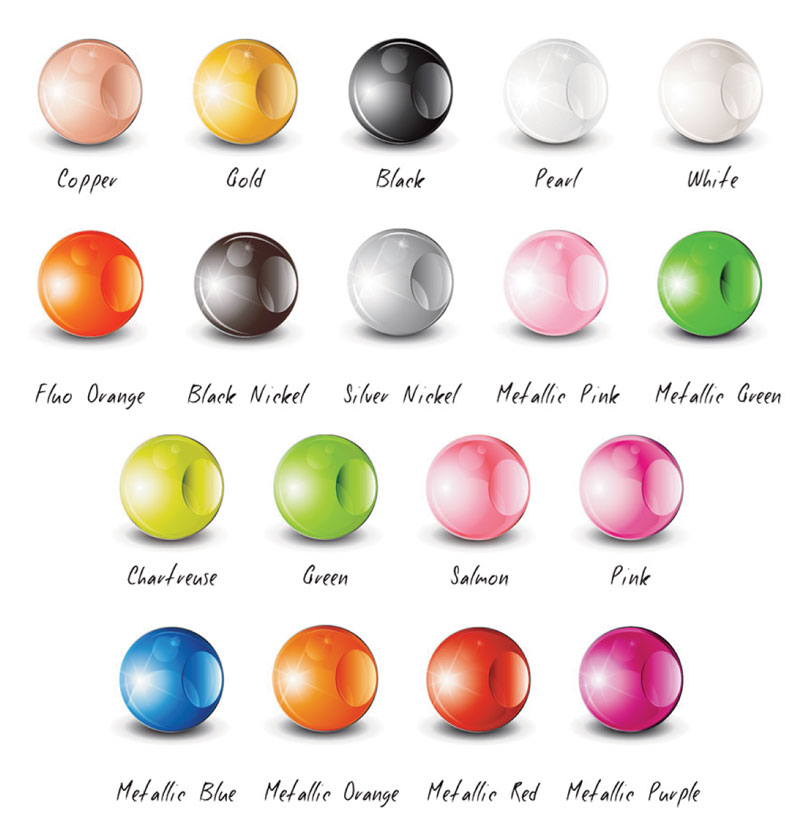 More content from the front page