Published Jan 26. 2014 - 7 years ago
Updated or edited Oct 8. 2020
GFF made a nickel in a day!
The Global FlyFisher has just gone through one of the largest changes ever, and the money is rolling in... sort of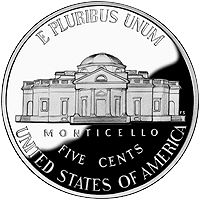 As I announced a week ago, I had been toying with the idea of covering some of the expenses I have running GFF by hosting banner ads. I asked you to comment and mailed around to the GFF partners and the reply was positive with no one saying "no way". So I went ahead and signed up for Google's ad program and did some code to integrate banner into the site.
It wasn't easy, because I wanted to give everybody an opportunity to opt out, and not see banners, and it turned out to be a bit more tricky than I thought. You can't just hide the banners, but have to do all kinds of tricks to enable user to disable them. I made it work without breaking Google's Terms of Service and started rolling out the banners.
And we started making money! Woot!
We made 5 cent the first day!
The amount is slowly rising now after a couple of days with banners, but I'm still not sure where it leads. It might cover the expenses and then some, so for now the ads will stay until the amount stabilizes and I can estimate the potential income.
Unfortunately I can't control what Google shows, and here on my version of GFF I get both fishing ads, traveling ads and ads for bank loans and mortgages. I have also seen a surprising number of contact ads offering me Thai girlfriends, Russian girlfriends and even Muslim girlfriends! I have no idea wherever Google got the impression that I need a girlfriend. I've been happily married for decades and I'm definitely beyond the girlfriend phase. Google says it uses the content of the page half of the time, and the user's profile the other half. And my browsing and search history obviously left the impression of being desperate for a new woman in my life. Beats me!
I hope to be able to exchange to Google ads with some more relevant ones, and have implemented our own ad server, which can serve custom ads if the interest should be there. Soon I'll finish a page with some facts about ad sizes, placements and prices, and we'll see if anybody is interested in advertizing on GFF.
If nothing happens and the income stays in the cent range per day, ads will have a short life on GFF.
More content from the front page