Published Apr 1. 2011 - 11 years ago
Updated or edited Oct 8. 2020
I said so!
Style is everything! The guys over at Jazz and Fly Fishing have obviously read my latest articles.
This being the first of April you never know about stuff like this... I know that this might very well be a hoax. No matter whether it's a true story or an April fool's joke, it's a good one.
The four guys over at Jazz and Fly Fishing have long been amongst the most stylish and well dressed anglers out there. They do not take lightly on apparel and appearance on the stream, but are always impeccably dressed in jackets and sixpence, which you can see by watching any of their videos. In spite of what I wrote in my article about sixpences, I'm willing to make an exception here: the musicians carry this headgear with such style and elegance, that it makes my harsh words untrue.
Now you can read about a further development in the style icon's equipment line: the jacket. Yes, you too can be the owner of this stylish jacket, far from your average wading jacket but still made for fishing.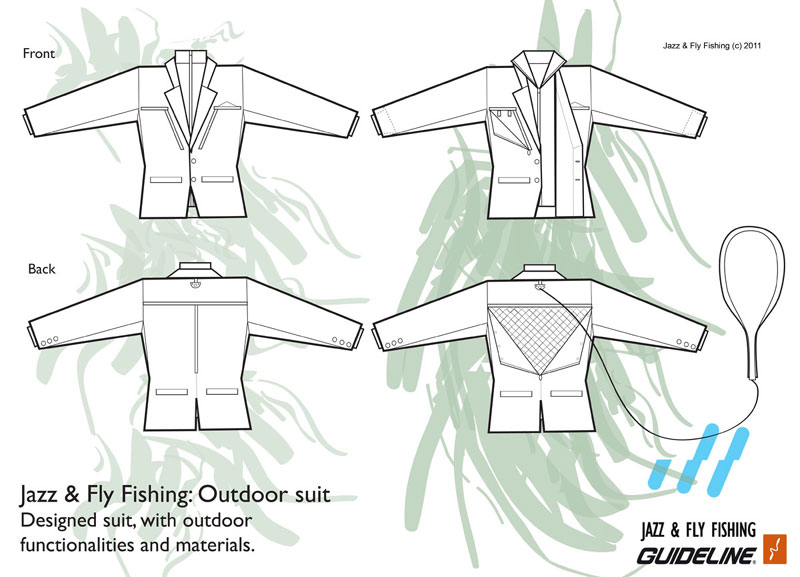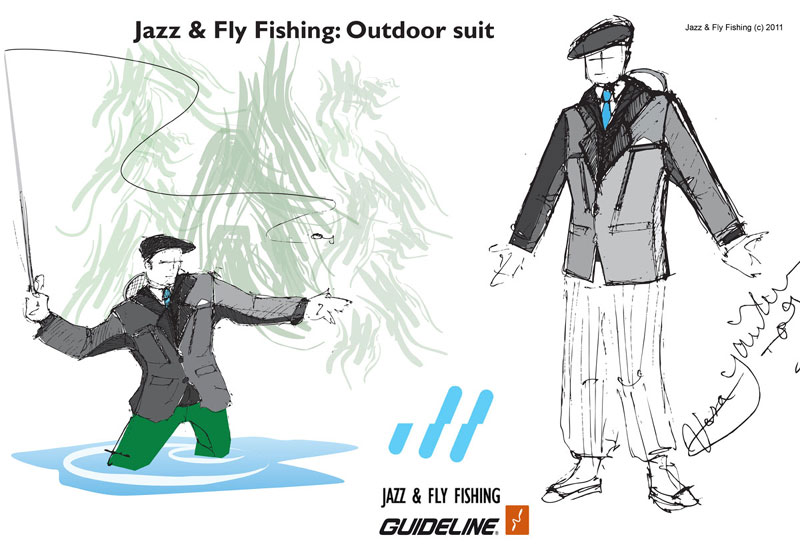 But remember what date it is before you get too serious about pre-ordering. Only time will tell if this really will be a part of the Guideline lineup.