Published Jul 11. 1998 - 22 years ago
Updated or edited Oct 8. 2020
July 11th 1998
The summer fishing is dependent on two things - stable, warm weather and cold water. These two things seem to contradict each other, but usually the water is not yet that warm in June and the beginning of July, but the weather is fine and stable with high pressures and light south eastern winds.
A lousy summer
This summer has seen precious few of these periods - or even days. The weather has been dominated by shifting fronts that pass over the country from west, one after the other. These passing fronts create unstable weather, rain - both showers and more constant rain - and worst of all: wind. Western and north western wind is about the worst that can happen to the coastal fishing. It spoils the best places and presses the water into the fjords and sounds and stops the current from running smoothly.
So all together the summer has brought little of that night fishing which I love so dearly. I have been out a few times, both with and without luck, but only one of the nights has been a true, quiet, light, Danish summer night. On this one night it all came together: the southern wind faded off, the sun set in the west, the current started running north and the fish started jumping. Such nights are worth waiting for - and such nights bring fish. This was no exeption.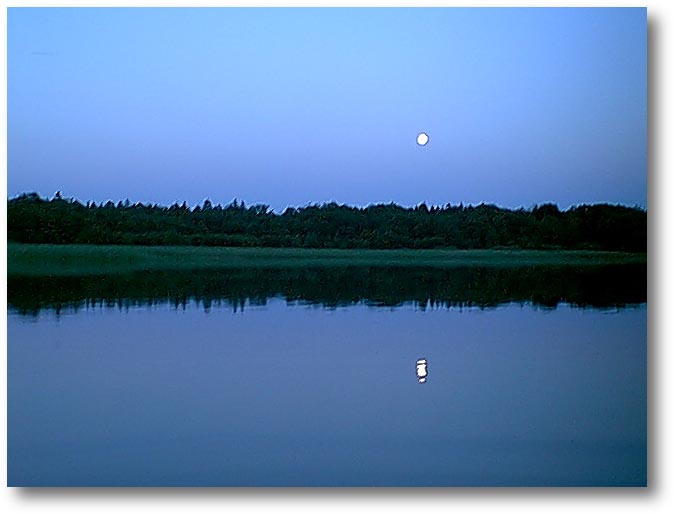 One way the moon rising...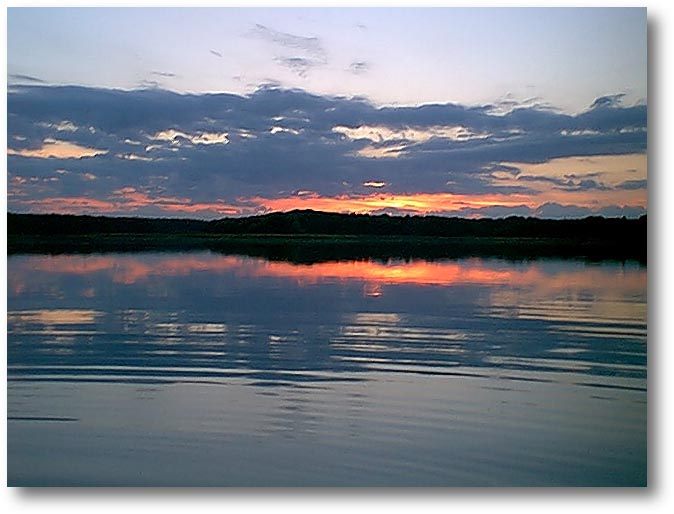 ...the other way the sunset
Pike - a new love?
A while back I also had a fun and educating trip for pike with a close friend. These fierce predators might be a new target for my fly fishing. The friend - Asger - has access to a very good and beautiful lake, and I can easily see myself in his boat more summer nights this summer. At long last a use for that 9 wt. and those large> flies. The above pictures are from that trip.
Asger had lots of small perch on his spinner, but even though I tried hard, I never got a perch. But two pike - of which one escaped - was fine for me.
More content from the front page