Published Nov 16. 1998 - 22 years ago
Updated or edited Oct 8. 2020
November 16th 1998
This year is not the most tempting though, because the fishing has been quite slow until now and the weather has been acting up. The wind has been terrible. We prefer southern winds for several reasons: they bring clear weather both in the summer and in the winter. There are vast areas of stable weather especially east and south east of Denmark and when the wind comes from there it usually means warm spring and summer days and clear, but cold fall and winter days.
The southern wind also has the effect of pressing the water out of the Danish sea, and generally a Danish fisher will prefer it when the water is going north in through the Danish sounds and straits.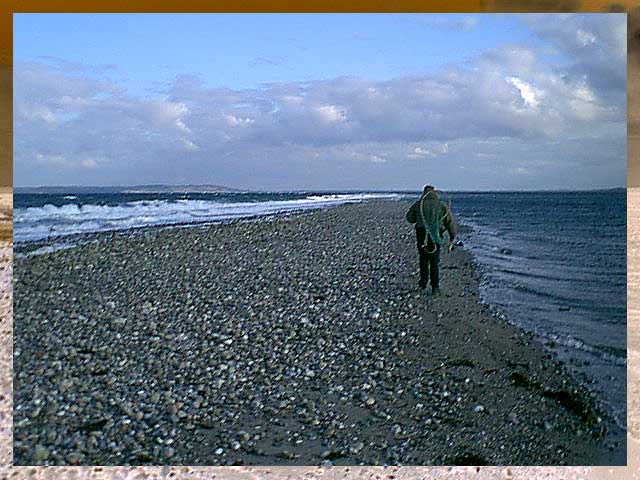 Bautiful day - but that wind!
15th of November - a cutting date
The 15th of November is that last day for the last streams and the last day that you can kill and bring home colored trout from the sea.
These fish are all on their way to the streams to spawn, and it's illegal to kill them. Many fishers will catch the fish of their life in these coming months when the real biggies return to spawn, but will let them go, very well knowing that they are the stem of the fish they will catch a couple of years from now.
The same thing happened to me a couple of years back. You can read about it here.
More content from the front page