Simply the Best Place to go for Online Fly Fishing and Fly Tying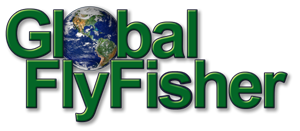 Published Oct 19. 2005 - 12 years ago
Updated or edited Sep 29. 2015
Re: Fantastic weeks!
Wow. Martin - congrats on the fine fish.
I have heard the Fall Run up north has been especially good this year. I had a chance to sample it for a couple hours this past weekend, and managed to hook and LDR a large salmon before I had to leave. We wasted half the morning fishing an area that was pretty devoid of fish. By the time we made it to a hot spot, it was just about time for me to head home. Still - even a few minute tug-of-war with just one of those monsters is worth the drive and the wait. I don't think I will make it back until Thanksgiving weekend.
No pics yet. :-(
Keep 'em coming, Martin. It's nice to know someone is fishing and catching.