Published May 1. 2000 - 22 years ago
Updated or edited Jun 22. 2016
Book column May 2000
Flyfishing "how-to" Books
This one is for all the new inductees to the sport. I still remember it like it was yesterday, my struggles to understand the arcane techno speak of fly fishing. So here are some books that will explain the arts and mysteries. As usual this listing is by no means complete, it just represents yer humble author's short list of relatively easily obtained books. Having said that I know that someone will be able to prove that some of these titles are not available. Yup that's life for ya, win some... lose some, oh well.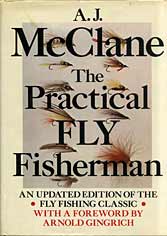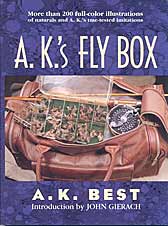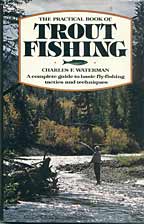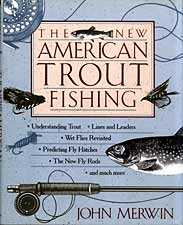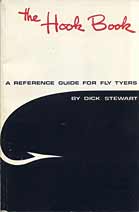 For the initiate who has not yet plunked down his hard currency for the "toys of a life time" (apologies to Arnold Gingrich) and have less than a year at the sport, some books that are truly helpful are by Gary Lafontaine, David Lee, Orvis, Bean, or Scientific Anglers.
Lafontaine has published a handy little all plastic book for vest pockets, among other things it gives info on knots, bugs, flies, tippet "X" factors, etcetera. Perfect! Just go behind a bush to read it on stream. Otherwise you will be found by helpful people who will eat up your day giving you advice when you could be fishing. David Lee's "Flyfishing a Beginners Guide" published in 1982 may not be available, if you find a used copy and you're a beginner get it. Check the SA, Orvis and Bean books, they're good.
The next level of general how to books is more informative and assumes the reader has a basic understanding of the sport. These books yield insights to experienced flyfishers, even for yers truly!
Lee Wulff has put out several books on fly fishing and although he has been identified with the Atlantic salmon he forgot more than most of today's authors know. His books deserve a read by everyone, most could be read a second time so you can extract more from the "tailings". In a similar heavyweight category is Al McClane former editor of the Wise Fisherman's Encyclopedia and later taking on the task under his own name. Like Wulff, McClane had that timeless quality to write in a straightforward style and make everything clear as the water in a Montana spring creek. No confusion or inability to comprehend a topic that Al covered.
Another group of straight shooters is Charles Waterman, Ray Ovington, Tom Rosenbauer and John Merwin. Waterman has an easy going style that gives new initiates confidence and fools experienced flyfishers. So think about what he writes.
Ovington's books are nice "how to" texts with lots of diagrams and line drawings to get the ideas across. Rosenbauer and Merwin are more recent entrants and have been at this for most of their careers. Both these flyfishers are knowledgeable and well written. They come at the subject from a more contemporary scientific and quantitative approach but it is appropriate. They have tons of stuff to tell you and "Fly" that we never knew.
Now that we have given you some authors to think about on the topic of fly fishing we should look at a couple of other related areas like "flytying and materials" and "entomology".
Flytying is something that every flyfisher considers. Each tyer has come to tying for different reasons. Some tie to make imitations that are not commercially available, others tie for the pure pleasure of flytying. I tie to save a buck ninety-five a fly.
Eric Leiser is a fountain of knowledge on the topic as is Dick Stewart. These men are two of the biggest contributors to tying and have produced excellent books on the subject. Leiser has written on obtaining and saving flytying materials. He has also penned a book on everything you want to know about hackle for tying flies. Stewart has written stacks of books on tying all types of flies for fresh and salt water and has the only book specifically devoted to fishing hooks for flytying. An old hand and no slouch although a recent arrival on the scene is A.K. Best, legendary fishing pal of Mr. Gierach.
On the entomology front there are three significant texts one for each order that is important to the flyfisher, Fred Arbona or Caucci & Nastasi on mayflies, Gary Lafontaine on caddis and Swisher, Richards & Arbona on stoneflies.
I would like to offer some slight apology to my Euro brethren. Too much stuff comes out of North America. Maybe it's just an irrepressible urge to write. Who knows, but there are a lot of excellent books by English, French, Danish, Italian, Spanish, Finnish you name it by now you have the idea. There are capable authors out there. We'll do a Euro-thing shortly in the name of international brotherhood or maybe just "peace". If you have read this far and have survived this slugfest drop me a line at jannormandale@netscape.net and let me know who your favourites are and what they wrote. I promise to try and check it out. Apologies to all who I am unable to reply to, however I will try.
That's all for now folks...
The Old (I believe in fishing... not writing about it) Flyfisher
Reading & reference:
Lafontaine
Caddisflies
Arbona
Mayflies & The Angler, Stoneflies
Waterman
Modern Fresh and Saltwater Fishing
Wulff
Trout on a Fly, Wulff on Flies
Leiser
Fly Dressing Materials, The Metz Book of Hackle
Stewart
Universal Fly Tying Book, The Hook Book
McClane
The Practical Fly Fisherman, New Standard Encyclopedia
Ovington
Tactics on Trout, Commonsense Flyfishing
Caucci
Hatches II
Best
AK's Flybox
Merwin
The New American Trout Fishing
More content from the front page