Published Nov 1. 2000 - 21 years ago
Updated or edited Jun 22. 2016
Book column November 2000
Fly fishing obsession, does it exist? "The final question is; should any man turn his back on ambition, profit, security, and a parking place in the city, just to pursue a fish!"
Fly fishing Obsession, does it exist?
"The final question is; should any man turn his back on ambition, profit, security, and a parking place in the city, just to pursue a fish!"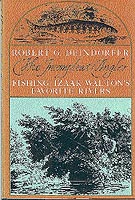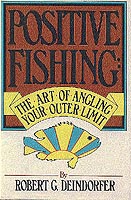 I think that I'm experiencing "deja vu", or I've been here before I'm not sure which. I've just poured myself another scotch, and a fine beverage it is to be sure. If I recollect correctly I opened this column with a scotch. Look what it got us into dear reader. Old time ideas about flytying, fly patterns, tactics and writers. To paraphrase Harry Middleton the road to trout is a path that that is worse than alcohol or women... a ruinous thing... an addiction... destructive... it will consume your life.
So if this is a dangerous road we're travelling then we need to understand "our enemy".
I think that it's time to read some books that show the range of affliction from mellow to edgy. A recent classic that went entirely un-noticed was "The Care and Repair of Fishing Tackle" by Mel Marshall... just kidding!
Lets deal with titles that are readily available, one is a recent reissue from the Fly Fishers Classic Library in the UK although it is also available from used book dealers and probably for slightly less than the noted reissue. Sir Edward Grey wrote an acknowledged classic titled simply "Fly Fishing" published in 1899 and through many editions.
The book's Introductory is enough for any true lover of the sport but Grey touches on dry and wet fly fishing as well as salmon and sea trout. This book is all about fishing but the reader is guided with a caring and subtle hand toward aspects other than tackle and more fish for the fisherman. This is for reading in the cold of January on Saturday morning with a coffee in hand and no urgency that can detract from the attention needed for the book.
Nick Lyons Books reissued "A Summer on the Test" by John Waller Hills another book about one man's obsession; again this should be available as a new printing or as a used book. Published in 1924 there have been numerous printings and editions. This is a book about a man's home stream and his discoveries made while fishing over many years. It is full of insights that are unobtrusively slipped into the writing so if you want to read for the enjoyment of the sport it is there but you will be taken for a day's fishing with a man who is a master. He will show you things that took him years to distil into a lyric of summer fishing on one of the most important dry fly streams known to flyfishers.
John Voelker/Robert Traver wrote about brook trout, cheroots, whiskey in tin cups, fish lies, fishing friends, fishing cars, and all the sort of stuff that is no longer covered by Fly Fisherman or comparable journals. He wears old felt hats with snap-brims, has a fishing camp where there is no pate or Chablis. And guards its secrecy like a junkyard dog for himself and his friends. This is small trout from "cricks and beaver ponds" closed in by coniferous forests, not big fish and wide rivers with room for backcasts. So check out a man who defined warmth and curmudgeon at the same time depending which side of the line you were on. It's all in "Trout Magic" and "Trout Madness"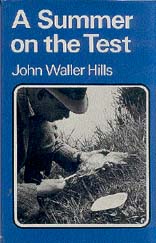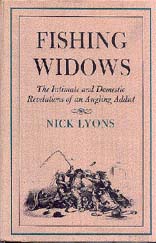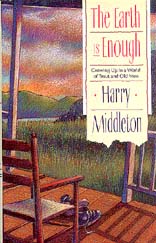 How about Flyfishing your Outerlimits or by Robert Deindorfer. Here is an "Incomplete Angler" who decides to recreate the fishing experience of Walton using tackle as close to the original as modern materials will permit. I think he was a little too close to the edge and he may have even gone over it. His next book was "Positive Fishing, the Art of Angling Your Outer Limit". Then he goes to town on the concept of identifying a "mental" attitude that all people who catch fish have. It's a sort of Zen thing... I think? Robert needs to spend more time in a Pub like he did in the Walton episode of his first book "The Incomplete Angler".
Nick Lyons is a well-known publisher and columnist. But before all those things Nick was a "man who had it bad". Just look at his books and the titles tell it all, "Confessions of a Flyfishing Addict" or "Fishing Widows". Got the picture? If you read him carefully and forget about his self-characterization as an enthusiastic bumbler you will feel the edge when he describes his compulsive fishing behaviour around his wife and kids. Just look at him in his Flyfisherman magazine columns that he wrote for almost 15 years. Stories about snakes caught while flyfishing, sliding down riverbanks in England while wading and almost drowning. Taking his wife on fishing trips that he should have showed her some mercy and let her stay behind in New York. Still Nick did all these things and we only know what he decided he could safely write about. What did ya leave out Nick? We want to know!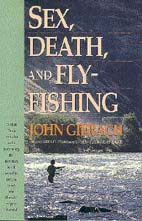 John Gierach is a well known writer and most of us tend to think of him as a down home guy hanging out with his fly fishing pals AK Best, Ed Engle, Mike Clarke and a host of other characters. Well all this is true but read "Even Brook Trout Get the Blues" or "Where the Trout Are as Long as Your Leg". John likes to get out near the edge, fishing posted water or going out with well known (to him at least) poachers just to find new and better water. Okay John, but just don't let a junkyard dog get you!
These are some of the writers who are on the brink or are genuinely possessed by the sport. You won't hear them say it, nor do they ever write that they have gone past reasonable levels of sport and pastime; but when you read these books, you will realize that they are junkies who have been consumed by an affliction worse than alcohol or women. A truly ruinous thing, this sport of ours fly fishing. You tell the world!
The Old Fly (I'm not like those guys) Fisher (really... I'm not... honestly...)
Oh BTW, the quote is from Middleton's "On the Spine of Time"
Reading & reference:
Harry Middleton
The Earth is Enough, ISBN 0-671-67459-5, Simon & Schuster 1989
Robert Deindorfer
The Incomplete Angler, ISBN 0-525-13292-9, Clarke Irwin Company Toronto 1977
Robert Deindorfer
Positive Fishing the Art of Angling Your Outer Limit, ISBN 0-87223-660-9, Seaview Books UK 1981
John Gierach
Sex Death and Flyfishing, ISBN 0-671-70738-8, Simon & Schuster 1990
John Gierach
Trout Bum, ISBN 0-87108-715-4, Pruett Publishing 1986
Nick Lyons
Fishing Widows, ISBN 0-517-51480x, Crown 1984
Nick Lyons
The Seasonable Angler, LCC # 71-95459, Funk & Wagnalls 1970
Sir Edward
Grey Fly Fishing, JMDent 1899
John Waller Hills
A Summer on the Test ISBN 0-903330-00-8 Barry Shurlock 1972
More content from the front page