Simply the Best Place to go for Online Fly Fishing and Fly Tying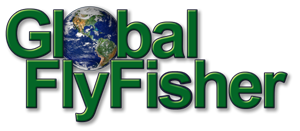 Published Jun 26. 2014 - 3 years ago
Updated or edited Jun 26. 2014
The One that got away
The emerald waters of the Mur river are to many considered a jewel of Austria. Springing from the Alps in Salzburg, the Mur flows through the heart of Styria, past the clock tower of Graz, which for centuries has marked time for the peaceful coexistence of mankind and nature.

The pristine quality of Austria's second largest river is, however, threatened by industrial interests who seek to control the natural course of the river with the construction of dams and water power plants. In fact, a large portion of the Styrian Mur is already either regulated or dammed. One of the last free flowing stretches is through the Styrian capital Graz, where the endangered Danube Salmon, locally known as the Huchen, maintains a naturally reproducing population.

This short documentary explores the special connections between the Mur and the citizens of Graz. Nature conservationists, fishermen, and passionate river lovers join to share stories, create new experiences, and bring to light the pressing issues of water power at the cost of destruction of nature and ecosystems.