Published Jun 11. 2017 - 5 years ago
Updated or edited Oct 28. 2021
Capital Fishing
Many anglers travel on business from city to city. But that might not rule out a guided fishing trip!
Quite a few of us know these business trips, they sound so flashy, London, Paris or Berlin. In reality you are being at a station or an airport, a meeting room, a hotel, a restaurant that is pretty exchangeable and if things turn out lucky a bar. I had such a trip coming up to Berlin... but I had read about a bunch of young people who are running a guiding service. Some of the waters they are offering are quite a drive from the large German city but hey also offer urban fly fishing.
I found that idea pretty intriguing,
so I gave them a call. They are two guys, Simon and Ole and one of them had time on an evening that was good for me.
Ole offered me a pair of waders, so the only stuff I packed were pants and shirt and a rod, I had a 5 weight 9 foot with floating line, which proved to be just fine.
Ole met me in my hotel lobby and we drove to the first spot, a canal right behind the German foreign ministry.
We rigged up
and put on the waders. Berlin inhabitants are difficult to impress, so no one raised an eyebrow. Approaching the canal we fished from the street The deal is that if you have to unhook a fish you need to climb down one of the ladders that lead to the water.
The first fish we spotted were some perch, but hey were not interested. Then Ole spotted a bream, I put the fly in front of his position and watched the fish taking the bead headed Hare's Ear.
As Ole pointed out, playing a bream is way less interesting than getting him to take the fly. After a little resistance, involving being entangled in an orange plastic bag, we climbed down the ladder and the fish got his freedom back. We spotted a gray heron, sitting on the hand rail. I moved slowly closer and we got a nice photo of the competition.
Heavily guarded by the police and with some interest from a German TV guy, who had set up a transmission truck, we made a few more casts and then we changed spot.
The drive took us through Kreuzberg. This part of Berlin has a lot of people with a Turkish background, the political scene is rather left/autonomous, and it's a very lively part of town. The new spot was close to a techno club. The beats reached the water quite well. Ole told me that when he fishes there in the morning, people leaving he club look from the bridge down and think, "what the hell did I take last night?".
We were a little unlucky.
While Ole rigged a strike indicator and a heavy nymph, three really big bream moved close to us, they seemed to be in feeding mood and we had no fly on the tippet. Bad luck. We fished the spot until it got dark, I had a few takes and the evening ended with a small perch.
So if you are in Berlin, have a little time at your hands, maybe you want to try urban flyfishing, it has it's own flair to it and I found it pretty cool.
Besides bream and Perch you can potentially catch ide, asp and the smaller cyprinids like roach or rudd. Ole and Simon would set you up completely, need be.
Fly Fishing Berlin Flyrus guiding service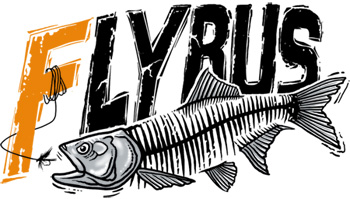 Web site
Mail: info@fliegenfischen-berlin.de
Phone: +49 1608248792 or: +49 1602103263
More content from the front page