Simply the Best Place to go for Online Fly Fishing and Fly Tying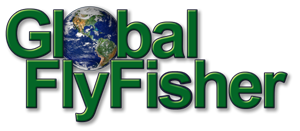 About LeaderCalc
Leader articles
LeaderCalc was originally developed by Steve Schweitzer as a spreadsheet and this is an adaption for web based online use made by by Martin Joergensen. You can read the intro article here.
You can use the web based version in several ways:
Using the form
Use the form to enter the specifications you require of your leader:
Category
Length
Tippet thickness
Line weight
When submitting the formula you will get a list of the leaders that match your selected criteria. Please notice that it's better to be specific than general. The more "All" options you choose the more leaders you get, rendering the selection very wide. The system can calculate more than 2,500 leader combinations and you want to narrow the criteria down to get as useful a selection as possible.
You can select to see the formulas in inches (English) or centimeters (Metric). The system will remember your choice, and you can always change back and forth when viewing leader formulas.
Browsning by specs
You can also browse leaders by more general criteria:
By category
Select the category of leader you want, like dry fly, streamer or nymph and see a list of named leaders for this purpose. Click the one you want to get the formula variations available.
By name
See a list of all leaders and select the one you want to see details about.
By sections
This will list the leaders by sections - or complexity if you will. The simplest leaders have just 2-3 sections while the most complex ones consist of up to 12 individual pieces of mono.
By length
This lists all the available lengths from 3' to more than 17' and a list of all leaders available in each length with half foot intervals. Click on the leader you want to get tippet variations of that leader for the specific length.
NB: Notice that length can vary slightly compared to the nominal length for the given leader due to conversion and rounding errors.
By tippet
This lists all tippet thicknesses available: 1X, 2X, 3X and so on. Click a leader name to see variations in length for that leader formula and tippet.
By line weight
LeaderCalc has leaders for lines in the 0 wt to 12 wt range, and you can browse them with the line weight as a starting point,
Tippet considerations
Please notice that these leaders are shown including the tippet - the terminal piece of mono to which you tie your fly - unless otherwise noted. Oftentimes the term leader just refers to the tapered part of the leader/tippet combo, and you add the tippet to that. In this case you tie your fly to the last section of the leader in the formula. Consider extending this section a bit compared to the formula in order to have some material for changing flies a few times before having to change the tippet section.