Simply the Best Place to go for Online Fly Fishing and Fly Tying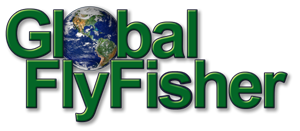 Published Aug 28. 2017 - 10 months ago
Updated or edited Aug 28. 2017
Frances Plug
Behind the somewhat strange name hides a somewhat strange fly originated by Danish salmon guide Marc Skovby. An efficient salmon tube fly that's both easy to tie and very efficient.
As both name and shape indicates, the fly takes its outset in the Frances, a fairly modern salmon fly style, which has inspired many flies.

The Frances is a rather modern salmon fly that almost became an instant classic when it was tied by British Peter Deane in the mid 60's. It was named after his fly tying assistant Miss Frances Hydon, and was initially a so called "prawn fly" - in other words a shrimp. The shrimp heritage is pretty obvious in most Frances like patterns, particularly those featuring the feelers or antennae. The fly appeared on a tube sometime in the early 70's and have been seen tied on hooks and tubes in all sizes since. It also inspired many other patterns such as the Snælda, the Krafla, the Fanc N Snaelda and the Zelda, many with their origins in Iceland.

Marc's fly also leans on this heritage, and the Frances Plug actually comes out quite close to the original. Many of the flies shown on this page are variations.
The tying sequence below shows a variation made by Danish fly tyer Kim Sørensen, who has added a small disc in the rear of the fly. This has the purpose of lifting the hair. Marc notes that this makes the collar wider and the fly less willing to sink. Marc himself ties his flies slimmer and tighter. Marc also ties different sizes of the fly, from a Micro Plug to a fly more in tune with most tube flies for salmon.
Tying Kim Sørensen's variation the FF Plug Frances
It's pretty obvious to vary the colors on this fly as a way of creating different flies for different purposes based on the same basic concept. Below you see a series of kingfisher blue and magenta/pink Frances Plugs tied by Danish tyer FInn Nielsen with Canadian steelhead and Pacific salmon in mid. Along the same lines you could tie flies in black, blue and white for Iceland, Beiss and brunt orange flies for places like the Mörrum river in Sweden or more traditional Green Highlander colors in the green and yellow range for rivers like the British, Scottish and Norwegian.

You can also vary the fly in other ways. The cone configuration can vary, and one of the original variation was more flash and a hackle in the front, which can add more visibility and mobility to the fly.