Simply the Best Place to go for Online Fly Fishing and Fly Tying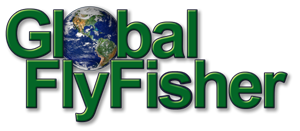 Published Oct 2. 2007 - 10 years ago
Updated or edited Oct 3. 2015
At long last
I managed to get my hands on a great new recorder - a Samson Zoom H2 - and immediately went fishing and recorded the first podcast in months! The podcast was mostly about that: recording again, but also covers the recently held GFF Summit here in Denmark and a few other subjects. I just wanted to get some sound made and get back on the podcast-track, so I beg for forgiveness for my lack of focus.
I will soon create some podcasts more concentrated on one subject as I have done before, and I'm still very open to suggestions for things to cover. I have promised something on leaders, photography and a few other things long ago, and Matthias Kaul from Southern California asked for some info on the flies we fish. I may very well cover one of these subjects the next time I go out, which I hope will be real soon now.
And Vanuz/Branislav is from Slovakia! Sorry about that. There is no such thing as Czechoslovakia any more. I must be getting old...