Simply the Best Place to go for Online Fly Fishing and Fly Tying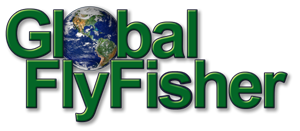 Published Apr 13. 2006 - 12 years ago
Updated or edited Sep 13. 2015
Flies as art
Short take
Paul Whillock ties some really impressing realistic flies. People who have seen these creations will know why he was once stopped in customs and prohibited from bringing a fly into the US. They thought is was a real bug...
Few of the tyers of super-realistic flies reveal their secrets, but this book seems to contain all Paul's tying methods, tips and tricks.
This book or video hasn't been reviewed in depth. We have of course read or seen it, but decided to give it a short review due to its age, it being a revision, importance in the market or some other reason.