Simply the Best Place to go for Online Fly Fishing and Fly Tying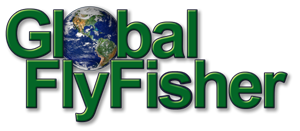 Published Nov 19. 2012 - 5 years ago
Updated or edited Oct 10. 2016
Portraits of a Fly-Fishing Landscape
Short take
I bought this book based on the cover and imagined a nice, large coffee table book with a wealth of gorgeous pictures. A used price of well above 30 UK£ or 50 US$ indicated the same. But my disappointment was big when I saw the book. The images are gorgeous alright, but the book is a small and thin paperback without the least coffee table effect. I could of course have looked at the physical description of the book: 64 pages and a modest size of 22*16 centimeters or 8½ by 6 inches.
Considering the price, that's a VERY expensive book, and not at all what I imagined - even though the images ARE beautiful.
This book or video hasn't been reviewed in depth. We have of course read or seen it, but decided to give it a short review due to its age, it being a revision, importance in the market or some other reason.