Simply the Best Place to go for Online Fly Fishing and Fly Tying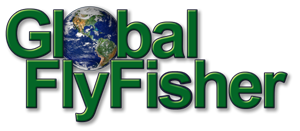 Published Jul 11. 2013 - 4 years ago
7 degrees south - Alphonse Island
Five world class fly fishing guides take the audience on a four week journey fishing the Alphonse and St. Francois atolls of the Seychelles for various species of saltwater fish, both on the flats and in the bluewater. A fly fishing epic with no shortage of drama and charm.
A diverse range of personality is on show from the hardcore Keith Rose-Innes who battles the mighty GT like no one on this planet! Devan van der Merwe is the charismatic and outrageous star of the film, and he puts on a great comedy show for all involved. Serge Samson is the serious, stealthy and cunning master of the flats who fools fish with undeniable skill. Andrew Mayo draws upon finesse and cunning in his approach to the tricky flats species. Last, but not least of all, the Milkman, Wayne Haselau, is a delightful and fatherly figure who brings great charisma to the story.
The entire experience is entwined within an environment that is on one hand both incredibly beautiful and awesome, and on the other hand extremely harsh and unforgiving.
7 degrees south - Alphonse Island brings it all to the screen.
alphonsefilm.com
Credits:
Producer - Richard Morton
Director - Jason van Niekerk
Cinematography - Daniel Göz (danielgoez.com) and Richard Morton
Editor - Amelia Cohen
Colorist - Annel Rautenbach
Art and design - Robert McEwen
Sound designer - Beyers du Toit
Post-production - RGB and Alpha (rgbandalpha.com)
Thank you to all of our sponsors. Desroches Island (desroches-island.com), Orvis (orvis.com), Alphonse Island (alphonse-resort.com), Smith Optics (smithoptics.com), RIO (rioproducts.com), Buff (buffwear.com), TUF-LINE (tuf-line.com), Sea to Summit (seatosummit.com) and Patagonia (patagonia.com).