Simply the Best Place to go for Online Fly Fishing and Fly Tying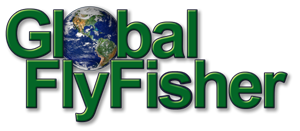 Published Feb 16. 2013 - 5 years ago
Updated or edited Oct 23. 2015
Capercaillie Sculpin
Hook: Kamasan B840 or Partridge JS11
Thread: 8/0 UniThread, white
Cone: Silver conehead in the appropriate size
Tails: Partridge flank feather barbs
Body: Austrailian Opossom, natural
Body hackles: Partridge flank feather
Front hackle: Capercaillie body feather
One of my "goto" patterns for seatrout on the coasts and bays of Djursland, Denmark. Very easy fly to tie, that fishes well all year around. If you tie the fly to the tippet with a small rapala loop, the fly has an awesome motion in the water. Looks almost like a small sculpin. You can tie them in any size you'd like, but I prefer them large - large as in size 2 or larger. The best hooks for this kind of fly, in my opinion, are the hooks with a large hook gape. I find the TMC 811S and Mustad 34007 to have too small of a hook gape for this kind of pattern. I only used the capercaillie to make a fly that sticks out, and to the best of my knowledge, I don't think there's a saltwater pattern for seatrout that uses these feathers. You can use whatever front hackle you'd like or have available.