Simply the Best Place to go for Online Fly Fishing and Fly Tying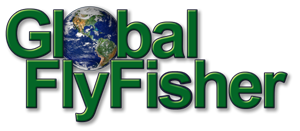 Published Jan 20. 2013 - 5 years ago
Updated or edited Oct 23. 2015
DoD Diaries part II
Subtitles are avaliable in the player.
The DoD Diaries features Hans Johansson, Johan Jonsson and Stefan Aagren dry fly fishing in the Scandinavian mountains for trout.
The aim with this video is to show some raw footage of what's going on during our fishing trips. Some scenes may be a bit long but that's the whole idea. It's purpose is to show that we both are struggling to catch fish and that we sometimes are lucky. That's why the title is "Diaries" in order to illustrate a fishing trip as true as possible from what happened and what force that makes us dry fly fishermen become weird.