Simply the Best Place to go for Online Fly Fishing and Fly Tying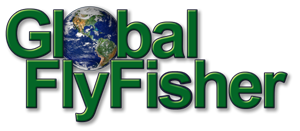 Published Feb 2. 2014 - 4 years ago
Updated or edited Oct 23. 2015
Fly Fishing Brown and Rainbow Trout in Urban Tasmania
Urban Fly Fishing is Flyfishing / Trout Fishing 20 minutes from Hobart, Tasmania in Australia. Fishing for wild Brown and Rainbow Trout. Most of my fish are sight casted in clear or gin clear water. This is river fishing at it's best on clear sunny summer days. I use various fly patterns which in time I will show you how to tie in my fly tying videos. The evening rise is as usual the best time to fish, with Trout jumping out of the water and free swimming right under my feet.
Barramundi Fishing, Permit Fishing, Tusk Fish Fishing are among my most popular video's.
Fly fishing Airlie Beach / Whitsunday Islands / Great Barrier Reef / Bowen / Peter Faust Dam / Lake Proserpine area. Filmed using GoPro video camera, edited on an Apple Macintosh using iMovie and sound tracks made using Garageband. Some video's are also made using Youtube's Free Audio Library as the soundtrack.
Footage provided by Andy Thomsen from Andy's Fishing Charters.
Guiding inquiries welcome, please e-mail or message me.
http://www.andysfishing.com.au
You can also follow me on Facebook
http://www.facebook.com/AndysFlyFishing
Or check out my web site for recent fishing reports, if you are interested in catching some nice fish on a Fly Rod please get in contact with me.