Simply the Best Place to go for Online Fly Fishing and Fly Tying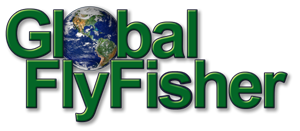 Published Mar 17. 2017 - 1 year ago
Updated or edited Mar 19. 2017
Fly Tying Gadgets: Magnetic Bingo Wand
Fly tying gadgets are addicting, and this video features one of my favorites, the magnetic bingo wand! This is a unique tool that has maintained a spot on my fly tying bench for years, and one I recommend to you. If you're thinking about purchasing this gadget, try searching for "magnetic bingo wand" online.
Thanks for viewing this YouTube fly tying tutorial, and I encourage you to view my additional videos at the following website: http://www.troutandfeather.com
Let me know a little about some of your favorite gadgets since I know most fly tyers have many! Feel free to leave any additional questions or comments on this YouTube page, or you can email me:
Fly fishing for beginners can be difficult at first, thus be sure to stick with it and ask others for advice. If in the need for some helpful tips and other fly tying and fly fishing information, be sure to check out my "Trout and Feather" accounts on Facebook and Instagram...