Simply the Best Place to go for Online Fly Fishing and Fly Tying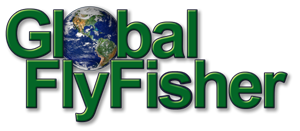 Published Feb 12. 2016 - 2 years ago
Updated or edited Feb 13. 2016
Guide's Choice Hare's Ear Variant
Many flies have been modified over the years, though their "variant" versions rarely outproduce the original. This fly may prove to be that one! Though distinctly different from the original Hare's Ear, this modified Guide's Choice is a killer pattern that cam represent different insects and various stages. In this version, the pattern is tied on a jig hook and intended to drift lower in the water column. Definitely experiment with the pattern and determine which color combinations and weights work best for you.
Thanks for viewing this YouTube fly fishing tutorial, and I encourage you to view my additional videos at the following website: http://www.troutandfeather.com
In this video, I reach out to the viewers and recommend others to share their own modified Hare's Ears in the "Comments" section below. Feel free to leave any additional questions/comments on this YouTube page, or you can email me:
. Fly fishing for beginners can be difficult at first, thus be sure to stick with it and ask others for advice.