Simply the Best Place to go for Online Fly Fishing and Fly Tying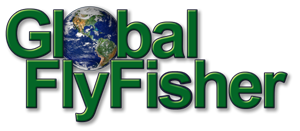 Published Jan 13. 2017 - 1 year ago
Updated or edited Apr 27. 2018
How Does a Trout Catch a Fly?
Marinaro's "Edge of the Window Theory"
Anglers often ask "What fly will catch a trout?". This video turns that question on its head and explores how a trout recognizes and intercepts a fly drifting towards it on the surface of the water. The answer gives an insight into how to design effective trout flies and why our artificial flies are sometimes ignored by feeding trout.