Simply the Best Place to go for Online Fly Fishing and Fly Tying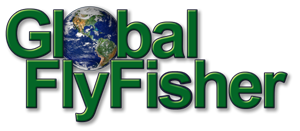 Published Jun 9. 2017 - 1 year ago
Updated or edited Jun 9. 2017
Kenmure Pike Fly
Update!! You can check addendum for this video at https://youtu.be/2F18rck5UBU
See the full article about Ancient Pike Flies here
Please mind that I been following more 1897 painting of a Kenmure Pike than the book (1801 "Rural sports" Daniel, William Barker, 1753-1833 )
"The Pike Fly must be made upon a double hook, fastened to a good link of gimp and composed of very gaudy materials;
such as Pheasant's Peacock's or Mallards feathers; the brownest and softest part of Bear's fur; the reddish part of that of a squirrel,
with some yellow mohair for the body. The head is formed of a little fur, some gold twist, and two black or blue beads for the eye;
the body must be framed rough, full and round; the wings (not parted) , but to stand upright on the back, and some smaller feathers
continued hence all down the back to the end of the tail, so when finished they may be left longer than the hook, and the whole
thing to be about the size of a Wren."
Check my Homepage for Fly Fishing trip to Czech Republic and more:
http://flyfishingczechrepublic.com