Simply the Best Place to go for Online Fly Fishing and Fly Tying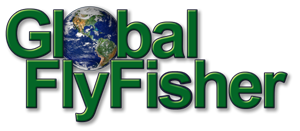 Published Jan 24. 2016 - 2 years ago
Updated or edited Sep 21. 2018
People we met: Jack
Click CC. for English subtitles.
This week's People we met video presents a fly tyer from Bathurst, New Brunswick. His name is Jean-Maurice Bourque but everyone calls him Jack. He retired from his job in the mining industry 6 years ago to open his fly shop, and has been tying flies full-time since. Find out more about our encounter with Jack here.
...
La Rencontre sul bord d'la fosse de cette semaine présente un monteur de mouche de Bathurst, au Nouveau-Brunswick. SSon nom est Jean-Maurice Bourque, mais tous le monde l'appelle Jack. Il a pris sa retraite de l'industrie minière il y a six ans pour ouvrir son fly shop et monte des mouches à temps plein depuis. Plus de détails sur notre rencontre avec «un vrai de vrai» ici.