Simply the Best Place to go for Online Fly Fishing and Fly Tying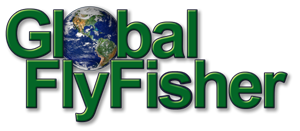 Published Jan 3. 2017 - 1 year ago
Updated or edited Apr 27. 2018
Polar Opposites: North
The boys at Adipose Fly Fishing productions are proud to present Part one the short video series Polar Opposites. The first video featuring winter bull trout in the heart of the Alberta rockies, while the second video of the series (to be released in the upcoming month) will feature deep dirty south redfish and snook.
Song : Heartbreak (Odesza Remix) Angus and Julia Stone
https://soundcloud.com/angusandjuliastone/a-heartbreak-odesza-remix
All Footage Shot on Various Lenses and the Pentax K3.