Simply the Best Place to go for Online Fly Fishing and Fly Tying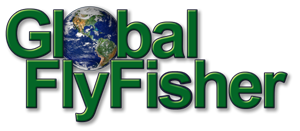 Published Feb 8. 2018 - 6 months ago
Updated or edited Feb 8. 2018
Project Healing Waters Collection 2018
Our Project Healing Waters Collection 2018 is now underway! This collection has been going on for a number of years, and my wife Heather and I are grateful for your continued support. We know that many of you already assist Project Healing Waters, either through time or the donation of materials, and hope this video helps to foster awareness about PHW. Thank you ahead of time if you're able to donate this year!
Address for the collection (until the end of March):
Tim Cammisa
P.O. Box 2393
Cranberry Township, PA 16066
Special thanks go out to:
Project Healing Waters: http://www.projecthealingwaters.org/
Skip Hughes
Terry Mulvihill
Amanda Thompson
If able to donate in Europe, please contact Theo Bakelaar:
If able to donate in Canada, please send to:
Christopher Wojda
76. Des Galets
Shefford, Quebec
Canada
J2M 1E6
2017 Results: https://www.youtube.com/watch?v=2dmfXJ-KmwE&t=302s
Feel free to leave any additional questions or comments on this YouTube page, or you can email me:
Thanks for viewing this YouTube video and I encourage you to view my additional videos at the following website: http://www.troutandfeather.com
Fly fishing for beginners can be difficult at first, thus be sure to stick with it and ask others for advice. If in the need for some helpful tips and other fly tying and fly fishing information, be sure to check out my "Trout and Feather" accounts on Facebook and Instagram...