Simply the Best Place to go for Online Fly Fishing and Fly Tying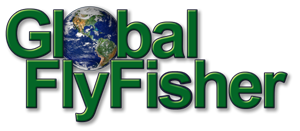 Published Mar 4. 2018 - 6 months ago
Updated or edited Mar 5. 2018
Rusty Oliver Emerger
Spring is fast approaching and I have begun to fill some gaps in my emerger and dry fly box. This pattern has done quite well in 2017 and I anticipate continued success in 2018. The fly is minimal in material but has a couple tricky part in the construction.
The peacock quill is nice to work with as it provides a thin segmented look to the submerged portion of the fly. You can remove the barbules from the peacock by chemical or physical means. The prepared quill gives natural segmentation to the fly and a thin coat of U.V. resin (Bone Dry) fortifies it.
I use a split thread dubbing loop to create the Cul Du Canard (CDC) collar. The CDC is the first point of contact on the water surface backed up by a few wraps of ginger hackle. I used a Whiting Farms barred ginger saddle hackle.
the fly sits beautifully on the water surface and is a long floating pattern.
Rusty Olive Emerger Fly pattern Recipe
Hook: Mustad C49s #12-18
Thread: Rusty Brown 8/0 (70d)
Body: Peacock quill
UV: Bone Dry UV resin
Wing: Olive CDC
Wing: barred ginger hackle
Contact: http://piscatorflies.com/about-piscator-flies/
Web: http://piscatorflies.com
Instagram: https://www.instagram.com/piscatorflies/
Twitter: https://www.twitter.com/piscatorflies/
Facebook: https://www.facebook.com/piscatorflies/
Southern California by Riot (Royalty Free Music)
Camera: Nikon CoolPix B700 http://amzn.to/2CUJ6uW
Vise: Griffin Montana Mongoose http://amzn.to/2sQWcov
Check out my books on Blurb http://www.blurb.com/user/pacres