Simply the Best Place to go for Online Fly Fishing and Fly Tying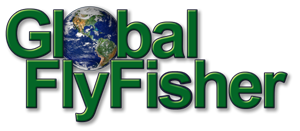 Published Mar 31. 2014 - 4 years ago
Updated or edited Mar 31. 2014
South Island, New Zealand
Gone West presents Fly fishing episode #3
The South Island of New Zealand has long been recognised as a leading destination for fly fishermen from around the world. South Island fly fishing is all about sight fishing to large wild trout and the number of rivers to fish is truly amazing. One could easily spend a life time exploring it all. The river types and size vary greatly with each region having it's own intricacies.

Southland region:
The deep South with the little town of Mataura also known as the Brown Trout Capital. The jewel in the crown being the Mataura river and any visit to the region should include a few flicks upon its fabled waters. Rolling green country with willow line streams and rivers bisect sheep filled paddocks. Inland in the tributaries the country changes to what is more typical of New Zealand fly fishing and to the west are the challenging and remote waters of Fiordland.