Simply the Best Place to go for Online Fly Fishing and Fly Tying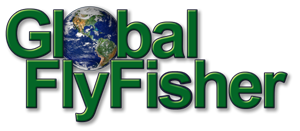 Published Mar 10. 2017 - 1 year ago
Updated or edited Mar 10. 2017
Sulphur Thorax Burnt Wing Style
During this video, I feature guest tyer Bruce Cox, a local fly tying legend in the Pittsburgh area. Bruce shares some incredible techniques in this one, such as burning wings, splitting mayfly tails, taming thread, and tying thorax patterns. There's lots of great stuff going on in this video, and we are positive you will learn some new techniques from it!
Hook: Tiemco TMC 102Y; #15
Thread: Danville 6/0; Light Cahill
Wing: Burnt Hen Saddle; dun
*Burnt with Renzetti Burning Tool
Tail: Microfibetts; Lt. Blue Dun
Body: Super Fine; Sulphur Orange
Hackle: Whiting Saddle 100 pack; dun
Thanks for viewing this YouTube fly tying tutorial, and I encourage you to view my additional videos at the following website: http://www.troutandfeather.com
Let me know what you think of this pattern, and if it's one you will tie or fly fish with. Feel free to leave any additional variations, questions, or comments on this YouTube page, or you can email me: tcammisa@gmail.com
Fly fishing for beginners can be difficult at first, thus be sure to stick with it and ask others for advice. If in the need for some helpful tips and other fly tying and fly fishing information, be sure to check out my "Trout and Feather" accounts on Facebook and Instagram...