Published Feb 29. 2012 - 10 years ago
Updated or edited Oct 8. 2020
Favorite flies
I just finished a new self-published book "Favorite flies for Baltic Seatrout" and ordered my own first two copies.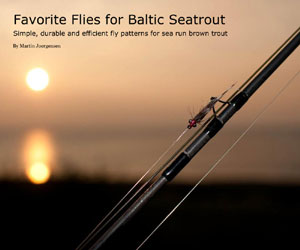 I have made books before and been very happy with them. They haven't sold to anybody but myself and very few copies apart from that. I would of course have loved to see higher sales, but honestly: just making them and having them in the shelf is fun.
My own books with my own stories and my own pictures!
I'm never going to become rich or famous based on these books.
My fifth book
I have been working on this for a very long time, but I just finished the fifth book that I have made using Blurb.com. This is the only self-publishing service I have used, but I have been very happy with the results, and even though their software is annoying at times, it does the job.
This time I have made a pattern book. I love pattern books, and why not have one with my own favorite patterns? And I have also been asked countless times what I like to fish with, and even though it's all here on GFF to find for free, having it in a book is in many ways a nicer experience.
Lots of pictures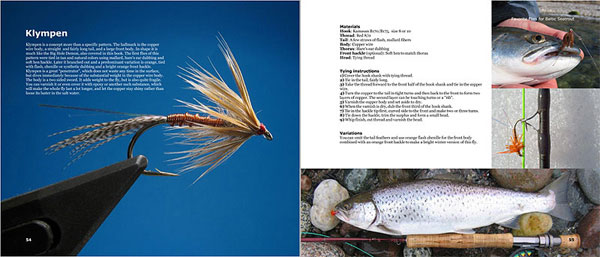 The book contains 29 patterns, an odd number maybe, but that was what I wound up with to keep the page count under 80, which is a cutting point for Blurb books. Prices take a jump at 80 pages. In order for the book not to become too extremely expensive, I also kept it in a handy size - even though I would have liked to use a larger format.
The book is full of pictures and each fly is illustrated with several images. I decided not to do step-by-step pictures. It's a lot of work and also requires a lot of space in the book. There are materials lists and instructions and pictures of the finished flies, and most tiers will be able to tie the flies fine from that.
The book is for sale on Blurb now, and you can see a preview here as well as on their site You can pay for the book with several types of credit cards as well as PayPal, and delivery is usually pretty fast even for the less expensive options, but if you spend more money on postage, you can have the book in surprisingly short time.
I'm working on a small article about self-publishing, so if you want to make a DIY-book there will be something about this subject soon.
More content from the front page