Published Feb 28. 2007 - 15 years ago
Updated or edited Oct 8. 2020
Late Winter
No fishing here for awhile
My family and I celebrated New Year's Weekend this year by opening the windows and doors to let some fresh air in. The temps had risen to the high 60's, pushing 70 on Saturday. This followed a Christmas almost as green as May, where I started to worry that the grass was going to start growing and I'd have to get out the evil lawn mower.
Come February, Valentine's Day, and still no snow. Not a single measurable amount of snow the entire winter. Again I started to worry, but this time about the snow pack in the mountains and what it might mean to our rivers and streams later this year.
While we still have not had our normal amount of snowfall for the year (unlike some of the areas a bit north of me which got pounded with 140+ inches of snow in a single week!), the hills and yards are now covered with a healthy layer of fresh snow. It seems as if the seasons are sliding a bit to the right on the calendar. At this pace, I might still be shoveling the driveway in April.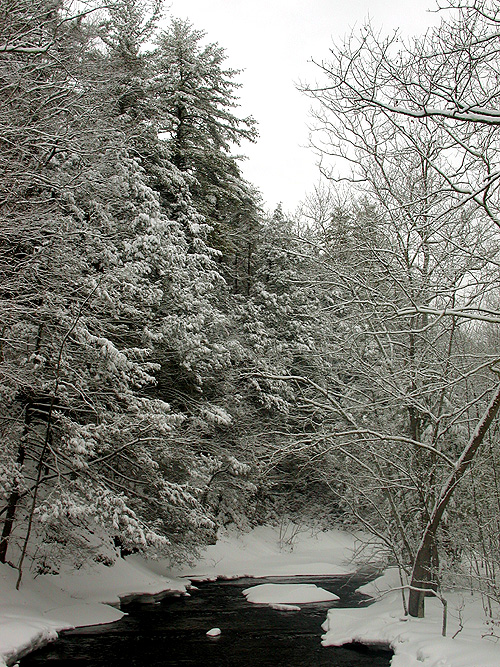 More content from the front page