Published Feb 3. 2012 - 11 years ago
Updated or edited Oct 8. 2020
What's The Global FlyFisher worth?
An approach from a business that wanted to buy The Global FlyFisher made me wonder: what's a site like this worth? And don't worry... we didn't sell!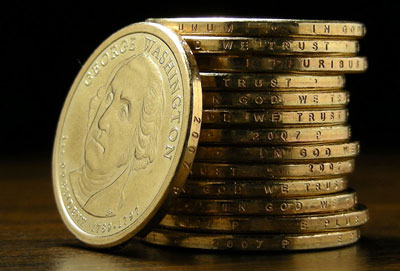 Sometimes I have sweet dreams about turning GFF into my day job and have the site pay me a salary and maybe even a nice pile of cash that can sustain me in my retirement - whenever that comes.
After all: a site like this must be worth something. Think of the number and quality of visitors, the fantastic content and the brand value of one of the oldest fly fishing sites on the web.
Woot! Let's buy a yacht, a mansion, a couple of fast cars and throw a week-long party...
But then again: being in the web business I sure know that we're neither Facebook nor Twitter or even a fraction of a fraction of any of the commercially highly valued sites out there. Sites are valued based on their earnings (if they have any) and their future business potential, but even though GFF has some potential, it's not huge.
Fly fishing is a very narrow subject and a small and penniless niche compared to many other markets.
I jotted the URL into one of the estimating engines online, and it said that the potential advertizing income based on officially available numbers was 10.41 US$ a day!
Woot! Let's buy a yacht, a mansion, a couple of fast cars and throw a week-long party... in a couple of hundred years. The income would be less than 4,000 US$ a year or what hedge fund managers would make in a minute or two before they helped bring down the global economy.
Seen in that perspective the offering price of 15,800 US$ was actually not bad.
Of course I turned down the offer! Not that 16K isn't a nice sum of money, but honestly: 18+ years of work by myself and numerous others, contributions from north, south, east and west, lots of global class content, 5-6 thousand visitors a day and more fun than you can wave a stick at. That's worth way more than what can be made on a decently paid job in a couple of months.
To set the sum in perspective, I just checked what it would cost to have a Google Custom Search running our search. The current system is pretty dated and has needed a replacement for a long time. Prices start a 100 US$ a year, Google writes. That's not bad. I just installed it for a client, and it's really smooth. But looking a bit deeper I found the pricing table.
20,000 searches for 100 US$, 50,000 is 250.- and 150,000 searches is 750 dollars. Whoa! I'd better check how many searches we have before signing up for anything.
That would be 509,963 in 2010 and 1,287,372 in 2011.
One and a quarter million searches in a year... Hot damn! That isn't even on the tab at Google, but falls in the Large Business category above 2000 US$ a year and asks me to contact Google sales. Not promising! I guess a "Joergensenization" of the old search facility will do fine.
Well, enough about money and on to fly fishing and fly tying!
We'll skip turning GFF into way too little money - or making Google even more money for that matter - and just keep on posting interesting articles. Maybe yours too?
Or you might have other things than articles, which could be interesting.
More content from the front page