Published Oct 5. 1998 - 23 years ago
Updated or edited Nov 24. 2016
Fall 1998 Gallery
A few really old images
Read more about the time these pictures were taken.
All photos: Martin Joergensen and Mark Vagn Hansen.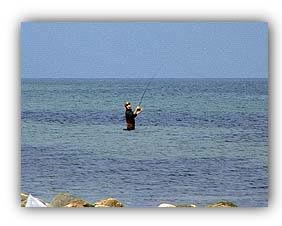 Martin Joergensen fishing over perfect bottom: sea weed and sand. The fish shown was caught right here.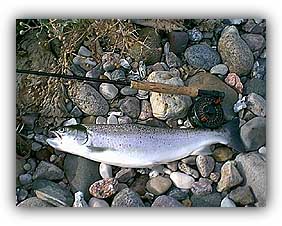 Approx. 2 kilos of silver that fell for an ugly, large Moyerfokker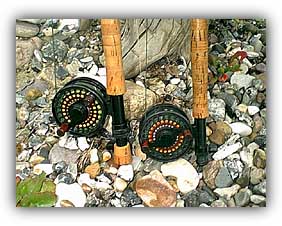 Double act: two LAW reels at once - even one of these reels is a rare sight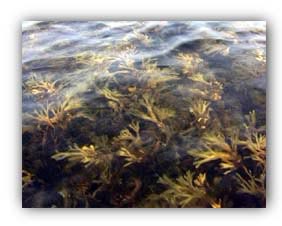 Sea weed and gin clear water. Add some wind and current and you have perfect conditoins for fall sea trout fishing.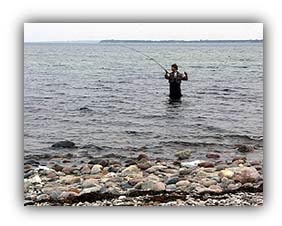 Friend Mark Vagn Hansen fishing 'backwards' to overcome the wind.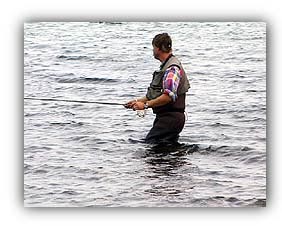 Mark Vagn Hansen concentrating on the water in front of him.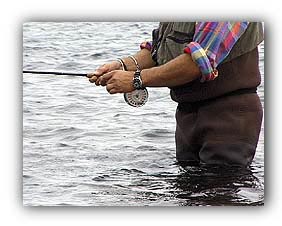 Mark Vagn Hansen fishes a Sage 7 wt. and an ATH reel with a neutral Glider shooting head backed by an HT braided shooting line.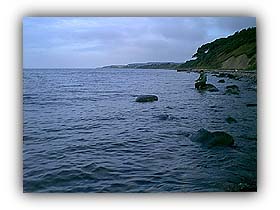 Ken Bonde fishing for mullets which are so close you can fish them sitting down!
More content from the front page