Simply the Best Place to go for Online Fly Fishing and Fly Tying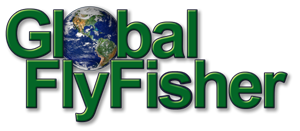 Published Oct 30. 2012 - 5 years ago
Updated or edited Jun 9. 2018
Reflections
Well placed reflections can add tremendously to an otherwise ordinary picture, and since we often have the reflective surface: the water, why not utilize this more in our images.
The best and most precise
reflections are rendered by smooth and mirror-like surfaces. Water is an excellent reflector, and a calm surface can render the background in surprising detail. One predicament for getting a clear reflection is light on the subject you want to reflect. The more light the more clear the reflection.
The classical reflection of a shoreline in a calm lake can render an almost perfectly symmetrical image, which can be turned upside down, almost without ruining the overall impression of the subject. You rarely find surfaces that calm, but it does happen.
Blurry reflections
can work well too. The most common blurry reflection is that of a rising or setting sun in the water, which will typically not draw a circle, but rather a long line from the sun towards the viewer, created by the slightly riffled surface breaking up the shape.
Contrasting objects like white clouds on a clear blue sky will also reflect in even very broken surfaces, and create an interesting counterbalance in an image.
You can choose
to make the reflection a smaller part of the image, make it an equal part through symmetry or even making it dominant, by shooting the reflection rather than the main subject. Tipping your camera up or down to get one or the other is always worth trying, and can sometimes give some surprisingly pleasing results.
Gear pictures
can become vastly more interesting if you add a reflection. The symmetry obtained and the extra "copy" of the equipment can move the image from a plain image of the gear to something very interesting. Use a car hood or roof, the water surface, wet sand or something else that will act as a mirror, and you can change the bland to something very appealing.
If you have a camera
that can go underwater, you can utilize the very clear reflection that can be created by the underside of the water. Pointing the camera up from below a submerged subject like a fish or a rod, will most likely give you a very visible and precise reflection above the subject and underscore that fact that you are seeing the subject under the water.