Simply the Best Place to go for Online Fly Fishing and Fly Tying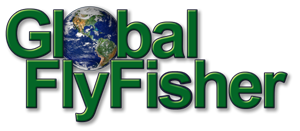 Published Sep 7. 2005 - 12 years ago
Updated or edited Sep 29. 2015
Re: Do You?
Yes!!!
I do!!
Oh man, Martin. We are like brothers in this regard. I have tins filled to overflowing with flies that will likely never see the light of day again (to say nothing of the water of a trout stream). Many of them are culls from my own boxes. I'm pretty hard on flies at the end of the season. What was last season's fancy is this season's bust. I've got tons of perfectly serviceable flies just sitting unused. I've been contemplating sending the whole mess to some worthy cause ("Casting for Recovery", for example). I clean out boxes to make room for a winter's worth of tying of new flies, rather than adding boxes to what I carry on the stream.
Oh yeah. Definitely a bad case of packrat-itis. Nothing gets thrown away here. Heck - I've got a big sheet of crinkled up pearl mylar gift wrapping that I picked up on a walk one day many years ago. I mean - this is 10 years old at least. I remember the day I got it - I was walking with my wife up the road to get some ice cream when we lived in Endwell. Never touched the stuff since I put it awa, but it's travelled with me during two moves!! I won't even mention the taxidermy scraps that I've never used, or the little free assortment of hooks picked up at one of the various winter shows.
Geez. It does pile up.