Simply the Best Place to go for Online Fly Fishing and Fly Tying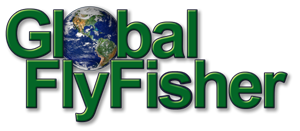 Published Mar 9. 2018 - 6 months ago
Updated or edited Mar 14. 2018
#PlasticInTheBasket
I love our coasts. On every fishing trip, I go past plastic. At first I did not see it because I did not look after it. Now I see it everywhere. It's in the water, on the beach and even in the fish I catch. That's why I decided to do a little bit and collect #PlasticInTheBasket when I'm on my way home from a fishing trip - but I'm just a guy with a basket.
Let's bring the carts together and collect #PlasticInTheBasket
Share the video and spread the good message.
Every year, 8 million tonnes of plastic are dumped into the sea.
- Over 90% of all seabirds have plastic stomachs.
- Since plastic was invented in 1907, none of the plastic produced has been naturally broken down.