Published Oct 24. 1996 - 26 years ago
Updated or edited Mar 11. 2023
Monster Muddlers
A large muddler pattern for big fish. This one has caught both pike and baby tarpon.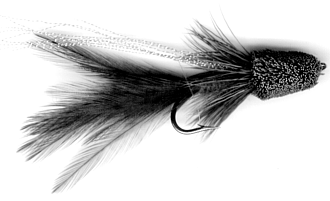 The Olive Monster Muddler on a 2/0 hook.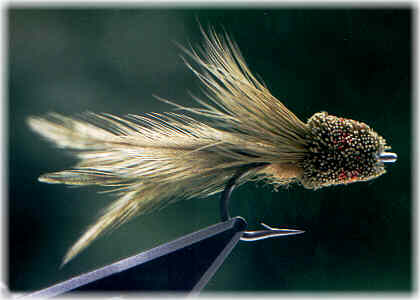 A color picture of a #4 Olive Muddler
These flies have come off age, and have now caught fish. Read more about them in this article on muddlers
Big edition
The original inspiration for these giant muddler came in a small private swap that I did with Paul Ramos, a Florida fisherman. I tied up a handful of my usual flies for him - in the normal size and in huge sizes. Huge by my measures is hook sizes of 1/0 and 2/0. Paul was going to fish for tarpon with these flies, so they weren't particularly big by his measures.
Pike flies?
I imagine that these largies could be used for pike too. The pike is rarely fished on a fly here, but the few that do it use poppers or mice. These muddlers tied on a large gape hook, should do the trick.

These flies are big. Here are two in comparison to my normal size 8-10 muddler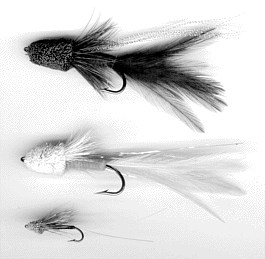 More content from the front page