Simply the Best Place to go for Online Fly Fishing and Fly Tying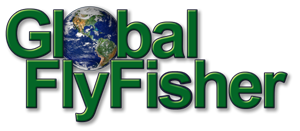 Published Jan 15. 2006 - 12 years ago
Updated or edited Apr 30. 2018
Podcast intro
Go fishing with Global Flyfisher on your mp3-player, your iPod or just download our podcast to your computer and listen. The first test is up, and you can enjoy 20 minutes on a cold Danish January-coast with GFF partner Martin Joergensen and his dog.
This is the Global FlyFisher podcast where you can join the Global FlyFisher staff on a fishing trip, by the tying bench or in some other relevant activity.
This is still an experiment, so forgive us the shaky setup and the mediocre audio quality. We're just fooling around and we'll improve. Promise!
We're looking for ways to make this better, so please let us know what you would like to hear. For now we're not planning on creating big journalism with interviews, discussions, celebrities and reports, but we'll just take you on a fishing trip now and then or have you join us at the tying table. But we are open for suggestions, of course.
We have now set up an RSS-feed for podcast subscriptions. The GFF podcast is also registered in iTunes and the Apple Music Store, so iPodders can sync directly. Drag the iTunes icon to your iTunes program.
We're working on further facilities as you listen to the first bits of sound, and maybe we will offer BitTorrent download. The new features will be announced here.
One thing we'd love to have from you is your own contributions. Are you into sound recording or radio? Or do you play music and want to share with others? We're looking for relevant stuff to include in these fly fishing and fly tying podcasts. If you have anything, please contact Martin on martin@globalflyfisher.com.
Comments are also welcome.
Podcasting is a relatively new way of spreading information through the web. Compare it to radio, but a kind of radio you can hear whenever you want to. We deliver the audio in mp3 format right now and later we may support the Windows Media format for those with Microsoft capabilities only.
How can I listen?
If you go to the individual podcast page, you should be able just to click on the link to the sound file and your system should launch a sound player, which will play the file. The files are in the very common mp3-format, and most computers are able to play this format—Mac's, pc's and even Unix and Linux machines. Program such as MusicMatch JukeBox, iTunes, QuickTime and Windows Media Player can play the files. We also provide an online player for each podcast, which only requires you to have Flash installed on you machine.
Can I use my iPod or mp3-player?
Sure you can! You can download the files directly to your player by saving them to the player's memory or dragging them to the software that you might have to control or synchronize your player.
You can also set up subscriptions through iTunes or your preferred podcasting program.
Can I subscribe to the GFF podcast?
Sure! Click on or drag the RSS or iTunes icons to your podcasting program or right-click on them and copy the address for the RSS-feed and insert that into your podcasting program as a new subscription. That should take care of it.
An RSS-feed is a way of having our system tell your program or appliance about the podcasts we're providing. By having your program subscribe to our RSS-feed, you can have it download the podcast files as soon as we publish them. Many mp3-players come with programs, which can subscribe to such feeds and both myPodder, Apple iTunes, Juice and other applications can manage subscriptions to soundcasts like our's and play them or transfer them to your mp3-player for you to listen to on the road.
You tell your program about us by dragging the small XML-logo over it and dropping it there, by clicking the podcastready- or iTunes-logo or by entering our feed's address http://globalflyfisher.com/podcast.xml into a subscription dialog.