Published Aug 11. 1999 - 23 years ago
Updated or edited Nov 30. 2016
Night trip
The first fish I caught on the Morrisfoam Diver was a small sea trout which I took on a nightly outing with Maj-Britt and Henning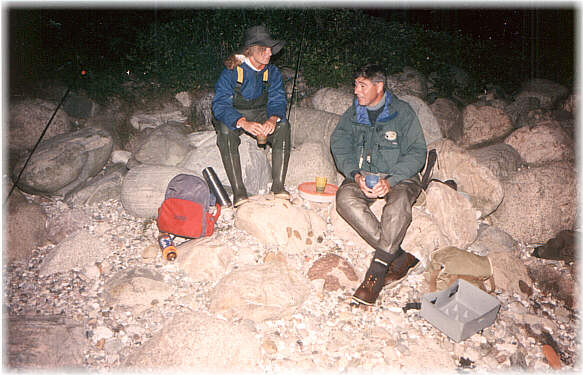 Maj-Britt and Henning during a break - ham sanwiches and black coffee.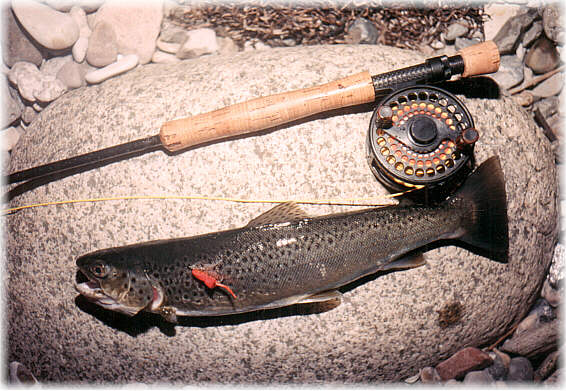 The first fish on the Danish Morrisfoam Diver
The first fish I caught on the Morrisfoam Diver was a small sea trout which I took on a nightly outing with Maj-Britt and Henning. I had never tried it before, but it proved quite effective. I was the only of the three of us to even have contact with fish - not least land one.
More content from the front page