Simply the Best Place to go for Online Fly Fishing and Fly Tying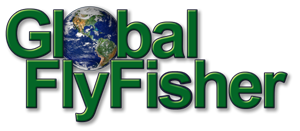 Published Mar 6. 2011 - 7 years ago
Updated or edited Jan 14. 2017
Casts that Catch Fish
Essential Presentation Casts that Catch more Fish
Hard core casting videos are not as common as fishing-in-the-places-of-your-dreams videos. The reason might be that they are hard to do, require more than just rolling the camera and not least call for someone who actually knows how to cast and also - and maybe more importantly - knows how to instruct.
Carl McNiel is such a person.
This is not a beginner's DVD, which is nice! There are enough of those out there, and honestly: teaching beginners is no problem considering how bad they usually are and taking into consideration that they are mostly "virgin", meaning that they haven't acquired any bad habits yet.
Teaching a person who have already built some specific routines and does things in a special (and maybe wrong) manner can be much harder. This video will most likely be of a larger value to the caster with some routine, but is certainly worth watching for the beginner too.
Carl McNiel introduces a number of different casts with the words "These are fishing casts!". The aim of the DVD is to teach you to get your fly to go where you want it under almost all fishing conditions, and to get more fishing from each cast - "The more-time-spent-fishing casts!" as McNiel calls them.
The introducing footage shows some really neat casting and promises some excellent video quality, a promise which is held through the video.
The DVD covers a whole lot of different casts: The roll cast, mend or reach cast, pile or parachute cast, wiggle cast, aerial mend, bucket mend, tuck cast, and the curve cast. It also tells you how to cope with narrow space, windy conditions and other things that might get in you way when fishing.
It shows no fishing at all! For some this might be a turnoff. They might miss some fish porn to soften the instruction. There are no fish in this video... apart from the times that a fish passes by Carl while he tries to concentrate on the presentation as you can see it in the outtakes in the end of the DVD. Don't miss them. Some are hilarious.
I personally find it liberating that the focus is on just casting with no surplus fishing mixed in. If I want fishing, I buy a fishing DVD.
The filming is exquisite. The settings are well chosen for the purpose and not only does the backdrop make the line very easy to see, but it's also beautiful. It doesn't hurt that the filming is flawless too, and I love the camera following the wiggle casts down towards the surface seen from both the caster's perspective and from where the fly is going to land.
In many moments you will see clear graphics superimposed on the video, which makes it easy to understand the concepts.
So if you want to hone your casting skills before the upcoming season, this is a very good place to start: a concentrated, to-the-point instruction video as good as they come.