Simply the Best Place to go for Online Fly Fishing and Fly Tying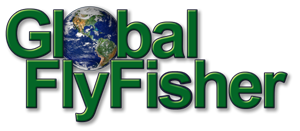 Published Feb 7. 2012 - 6 years ago
Updated or edited Sep 13. 2015
Century end
a fly tying journey, some originals, some traditionals, some observations
Short take
Beautiful flies, beautiful pictures. Classic salmon flies at their best.
The intro shows some general guidelines for tying well shaped and proportioned full dressed flies. The main section is a bunch of stunning flies with large and detailed pictures and materials lists and the last part is a excellent and very thorough coverage of hook choices for these large classics.
This book or video hasn't been reviewed in depth. We have of course read or seen it, but decided to give it a short review due to its age, it being a revision, importance in the market or some other reason.