Simply the Best Place to go for Online Fly Fishing and Fly Tying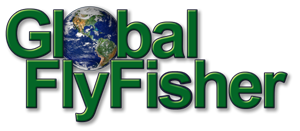 Published Apr 20. 1999 - 19 years ago
Updated or edited Oct 10. 2016
Fly Tying Tips & Reference Guide
Date: April 20th 1999
Dick Stewart
Fly Tying Tips & Reference Guide
Published by Mountain Pond Publishing Corp., New Hampshire
ISBN 093664422-2
Price US$ 13.95
Dick Stewart is a well known fly tyer and writer who is probably best known for his production together with Farrow Allen.
This little book is his own work. It's a collection of hundreds of small tying tips gathered during Stewart's career as an editor of American Angler and Fly Fish America.
Through its almost 150 pages you will find tips for close to any aspect of fly tying. As the title indicates, the book also contains some reference parts and a gloassary.
The level of the tips are entry level to intermediate, and some of them seem a bit 'easy' and even far fetched. But most are very useful. I learned more than a few tricks, and the book will undoubtly inspire most tyers. The B/W drawings are a good supplement to the short text fragments, and form some good entries to the text.
The book is sectioned into parts with headings such as Storage & Organisation, Hooks, Deer Body Hair, and Herls, Stems & Quills. These chapters of course each concentrate on the specific subject, but still appear as a stochastic collection of fairly unrelated ideas. I consider this a weakness, as I find it difficult to read even a chapter in one continuation. This might be unfair, as the book is obviously not ment to be read from cover to cover. It still irritates me that the concept of the book urges the reader to skip and jump rather than go through a learning process.