Simply the Best Place to go for Online Fly Fishing and Fly Tying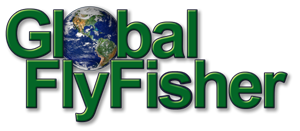 Published Dec 17. 2009 - 8 years ago
Updated or edited Sep 13. 2015
Red Gold
An environmental documentary
This DVD is probably the prime example of the documentary trend that I mentioned in my article about the new breed of fly fishing videos.
Felt Soul Media, the company behind this title, were also behind the DVD The Hatch from back in 2005, which covered the salmon fly hatch in Colorado's Black Canyon and the influence of the high level of water usage by the surrounding communities and its threat on this natural phenomenon.
Their next title was far from a serious documentary. On the contrary, actually. Running Down The Man is a prime example of the happy-go-lucky type of fishing adventure. Great, but very different.
With Red Gold the team is back on the documentary track, and Travis Rummel and Ben Knight take up a serious issue by focusing on the salmon fishing in Bristol Bay in Alaska and the very large pebble mining project that threats the headwaters two of the most important sockeye rivers in Alaska - if not in the world.
The angle is not entirely a fly fishing angle, but much more an environmental one. Of course fly fishing gets its focus, but the local communities with their commercial fishermen depending on the sockeye also get attention here. We follow town meetings, listen to interviews with locals, experts, anglers and even people from the mining companies.
As such this film is more like an "ordinary" documentary. The production and filming is of course exquisite like in Felt Soul Media's previous films, but it's not quite as beautiful as many modern fly fishing DVD's. About midway into the DVD, there's a long fly fishing sequence, and as soon as that starts, you see the same kind of filming that is seen in many other fly fishing videos: low camera stances, nicely blurred fore- and backgrounds, smooth camera movements most likely through the use of a dolly or a steadicam (or a very steady-handed cameraman).
Red Gold is a fly fishing film, which will most likely appeal to a general audience as much as a fly fishing one. It may actually even disappoint a few fly anglers who expect an endless series of fly fishing action clips.
I was surprised by the documentary point of view in the movie, but not the least bit disappointed. It's a great documentary!
In the DVD box you will find something, which is rare in fishing DVD's: a booklet. It accounts nicely for the process of making the film, and covers preparation, filming and cutting as well as the time after the release. The last chapter tells the story about how the film was chosen to be the audience's favorite at the Mountainfilm Festival, which is America's leading independent documentary film festival, and the chapter is headed: It's official, Red Gold doesn't suck!
It sure doesn't!