Simply the Best Place to go for Online Fly Fishing and Fly Tying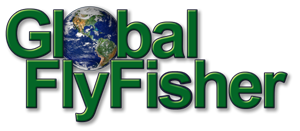 Published Feb 7. 2012 - 6 years ago
Updated or edited Sep 13. 2015
Streams of Dreams
Fly Fishing Around the World
Short take
A book about fishing destinations, mainly streams, all over the world with nice pictures. I read the short chapter on Denmark with a slight smirk on my face. Not much in-depth information, but a recommendation of one of my flies! A recommendation I'm almost sure must come from GFF, but which - along with other recommended flies - is not a stream fly...
As is the case with so many of these ultra-short guide books, I'd have preferred a book with much more info on fewer places or a plain photo book that didn't pretend to be a guide.
This book or video hasn't been reviewed in depth. We have of course read or seen it, but decided to give it a short review due to its age, it being a revision, importance in the market or some other reason.