Simply the Best Place to go for Online Fly Fishing and Fly Tying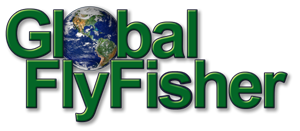 Published Apr 9. 2003 - 15 years ago
Updated or edited Oct 10. 2016
The LL Bean Ultimate Book of Fly Fishing
The L.L. Bean Ultimate Book of Fly Fishing is comprised of three previously published books - Dave Whitlock's Fly-Fishing Handbook, Macauley Lord's Fly-Casting Handbook, and Dick Talleur's Fly-Tying Handbook, all well known L.L. Bean publications.
There three books have been combined into a high quality hardcover book with nice gloss paper stock and crisp color photos. I cannot tell where the content has been updated for the new release, but certainly much of the information is timeless.
What bothered me about combining these three books into one is the repitition of information. Dave Whitlock's handbook was always meant to be the all-encompassing introduction to fly fishing. As such, it has large sections devoted to fly casting and fly tying. Are these necessary, given the roughtly two-thirds of the book that are
devoted to these topics by the other two authors? It's as if the publishers took the three books, ripped the covers off, put a new cover on, and left it at that. It felt odd to have different authors competing for the same information inside the covers of a single book. The authors do not necessarily contradict themselves, but the terminology and teaching examples are somewhat different.
That aside, the information contained within the book is quite excellent. Dave Whitlock and Dick Talleur are both well known for their works as fly fishing and fly tying instructors, and they certainly did nothing to damage their reputation here. I had not been exposed to the work of Mr. Lord, but his section on fly casting was quite well done. The text throughout the book is generously augmented with color photographs and graphics - including the legendary artwork of Mr. Whitlock in his section.
For beginning anglers who want a solid introductory text on fly fishing, this book would be an excellent choice. Aside from my "three-in-one" complaint. I am quite comfortable in recommending this book as an all-around teaching aid.