Simply the Best Place to go for Online Fly Fishing and Fly Tying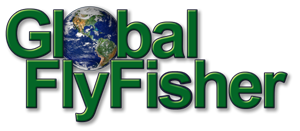 Published Feb 7. 2012 - 6 years ago
Updated or edited Sep 13. 2015
Trout at Ten Thousand Feet
Reflections of a Passionate Fisherman
Short take
This book starts with the lines: "If you're even thinking of embarking on the life of a traveler - an angling traveler or not makes not a jot of difference - there are plenty of things to get straight in your head." and tells about the travels and fishing experiences of the author in an entertaining, humorous way, easy to read and illustrated with nice little B/W vignettes.
This is a 10-year old book, which must be bought used, but still well worth the used price, which typically starts as low as 5 US$ in spite of the 20 US$ cover price.
This book or video hasn't been reviewed in depth. We have of course read or seen it, but decided to give it a short review due to its age, it being a revision, importance in the market or some other reason.